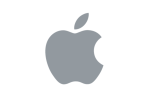 Apple Podcasts Manager - Germany (m/f/d)
A full time position at Apple, Munich Bavaria, Germany
Posted: Nov 17, 2020
Imagine what you could do here. At Apple, new ideas have a way of becoming extraordinary products, services, and customer experiences. You bring a passion for connecting with people and a fierce dedication to your job - and there's no telling what you could accomplish. Apple Podcasts offers free audio stories that entertain, inform, and inspire, and delivers over one million shows to listeners in 175 countries on more devices than ever before. But we're just getting started.
We are looking for an Apple Podcasts Manager to lead our editorial and business, helping our customers find their next favorite Podcast and fostering enduring relationships with the minds that make them happen. Do you have a passion for Podcasts and the wider industry surrounding it? Then we want to hear from you!
Key Qualifications
Experience in publishing or curation based editorial roles, preferably in the podcast or audio industry.
A vast knowledge of the podcast landscape that goes beyond your own personal tastes.
Ability to manage podcasts as a business end to end and take ownership.
Passion for and understanding of Apple brand and products.
Comfortable delivering against ambitious deadlines in a dynamic environment.
Extraordinary social and relationship-building interpersonal skills.
Ability to work with international peers collaboratively across timezones.
Outstanding organizational skills and the ability to balance multiple projects simultaneously.
An ability to analyse and communicate results clearly and effectively to leaders with proficiency in Excel/Numbers and Keynote.
You are creative and resourceful and know how to think different.
Description
In this role, you will:
Build, maintain and expand business relationships with established and prospective Apple Podcasts content partners and networks.
Curate the editorial experience by managing a content roadmap and campaign calendar, following a style guide, and work with content management systems.
Manage and evaluate pitches from internal and external channels.
Identify and execute on new business development and partnership opportunities
Work with internal partners including Analytics, Marketing, Business Affairs and Production by providing podcast strategy expertise.
Help define growth strategies for your region and fulfil our editorial mission for new and existing listeners by curating local storefronts.
Additional Requirements
This position will be based in Berlin or Munich, Germany.
Proficiency in English and German is required. Additional languages are highly valued but not required.
This job has expired
We're sorry, but this job post has now expired, and you cannot apply for it any longer.