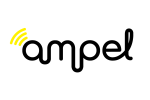 Partnerships Manager
A full time Sales Manager position at Ampel, Zetland NSW, Australia
At Ampel, we create great audio experiences that connect to audiences and drive results for our clients. Our mission is to reinvigorate the art of compelling audio storytelling to a new generation and enable every great storyteller to find their voice and be heard. Our agency specialises in audio led creative concepts & strategy, production, audio media and distribution - ensuring that audio production sits at the heart of content strategy.
The Partnerships Manager is a key role within the Ampel Media & Partnerships team, supporting the Director of Media & Partnerships and working across an allocated set of agency and direct client accounts. They will work closely with the Director to build and establish new business relationships and to service existing clients, both across proactive opportunities and brief responses. We are looking for an enthusiastic and motivated team player, with a proven history for meeting sales targets, an interest in strategy and a passion for fostering client relationships.
Roles & Responsibilities
Develop & maintain relationships with media partners / providers in audio industry
Set meetings with agencies and brand prospects and clients, including all-agency presentations
Work closely with our Sales and Strategy team on pitches and assist in building out response decks and media plans
Present brief responses and proactive ideas, creating a pipeline to work toward your quarterly sales target
Manage the implementation of sponsorships directly with the client
Be part of regular client meetings and WIPs;
Maintain strong, trusted relationships with clients;
Work closely with our internal production and strategy teams to develop new ideas and opportunities for our audio clients and products;
Instill and govern our values at every touch point with our internal and external colleagues and clients;
Act as a great representative for our company and contribute to thought leadership, content creation and content marketing for Ampel.
Required Experience and Skills
Minimum 3+ years experience working in a similar type role (audio experience ideal);
Experience working in a publisher environment or similar agency role in brand partnerships;
Experience with media planning for audio;
Proven track record of meeting and exceeding sales targets;
Previous media planning or strategy experience;
Brand partnerships/sponsorship experience;
Ability to work with and communicate well with senior marketing or creative leads;
Strong writing skills;
High attention to detail;
Strong understanding of media and content production flows;
Strategic mindset with a high level of curiosity;
Hands on attitude and ability to thrive in a fast paced environment;
Excellent organisation and time management skills;
Strong understanding of (or ability to learn) Google Drive (Docs & Sheets), Slack, Click Up and Omny (or similar).

We encourage everyone who works at Ampel to use all the skills available to them, to contribute to the creative output of our work. Love to write? Great! Record your own podcast? Even better! Bring your skill sets to the team and you'll get to grow them.
Reporting Into: Director of Media & Partnerships, Ampel
Remuneration:
Commensurate with experience + bonus (on meeting targets);
Share package
Superannuation to continue for mat leave (after 12 months):
Unlimited leave (used responsibly)
Role Based in Sydney with flexible work, a mix from home / office (min 2 days a week in office)
To apply
Please send your resume and optional cover letter to lauren@ampel.com.au
In addition, please tell us what you are listening to now, and what you love most about the podcast industry.
Please mention podjobs.net in your application.
More details
What does a Sales Manager role normally entail?

The Podcast Taxonomy definition for a role like this in Administration says: "The Sales Manager is responsible for all aspects of podcast monetization such as overseeing Sales Representatives, managing advertising inventory, and devising monetization strategies through channels such as affiliate partnerships, merchandise, live events, and other revenue strategies."
This exact role may have different requirements.