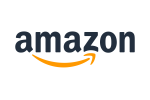 Head of EU, Podcast Content
A full time Executive Producer position at Amazon, Holborn London, UK
WONDERY (An Amazon company) is one of the largest podcast publishers in the US. Launched in 2016, and known for its immersive podcasts, Wondery became the fastest network to join the Top 10 ranker by Podtrac in the US, propelled by hit shows such as Dr. Death, Dirty John, American History Tellers, and Business Wars. Wondery launched the global hit Dr. Death in seven languages worldwide, reaching #1 in five countries and recently hit #1 with their first non-US show, British Scandal. Amazon Music, having recently launched podcasts as part of their offering, have started to develop original and exclusive content.
We are seeking a Head of EU/UK Podcast Content to support the creative endeavors of original podcast content production for Wondery and Amazon Music. You will report to Wondery's Chief Content Officer in the US, and work closely with Wondery's Head of International in the US to support the execution of the podcast programming strategy for Wondery and Amazon Music. You will be responsible for building country-level podcast content development and production teams across Europe. You will work with local teams to develop and produce local-language original podcasts, as well as develop translations and new local formats of hit Wondery/Amazon Music shows. You will oversee a content pipeline, vetting pitches from both internal and external channels. You will build teams that work closely with Wondery and Amazon Music's commercial and business operations who are focused on expanding overall podcast listening.
To succeed in this role, you should have a proven ability to make successful editorial decisions, be a confident and creative leader experienced in overseeing a full development and production slate, organized, with deep experience in narrative structure and storytelling; audio and podcast production experience is ideal, but we'll consider other types of development and production experience in other media such as film or television, so long as you are a heavy podcast listener with a developed understanding of the medium of spoken word audio and audio storytelling. You should be engaged and curious about the world, and knows what it takes to create premium content that is entertaining, dramatically compelling, and emotionally engaging.
About The Hiring Group
Imagine being a part of an agile team where your ideas reach millions of consumers worldwide. Picture working on cutting-edge consumer-facing products, where every single team member is a critical voice in the decision-making process. Envision being able to leverage the resources of a Fortune-500 company within the atmosphere of a start-up. Wondery's content team crafts emotionally immersive stories, looks for ways to raise the bar for audio, and to develop premium content that is broadly popular.
Job responsibilities
Deliver against the programming strategy to develop and greenlight new shows
Analyse budgets and cost reports and set production timelines with local content teams and third-party production teams to execute against the region/country-specific programming strategy.
Help build region/country-specific content development and production teams
Liaise with commercial counterparts within Wondery and Amazon Music to deliver results.
Build and leverage extensive relationships with successful podcast creators and third-party producers in all markets
Provide detailed creative feedback on ideas, outlines, scripts and mixes
Amazon is an equal opportunities employer. We believe passionately that employing a diverse workforce is central to our success. We make recruiting decisions based on your experience and skills. We value your passion to discover, invent, simplify and build. Protecting your privacy and the security of your data is a longstanding top priority for Amazon. Please consult our Privacy Notice to know more about how we collect, use and transfer the personal data of our candidates.
Please mention podjobs.net in your application.
More details
What does a Executive Producer role normally entail?

The Podcast Taxonomy definition for a role like this in Creative Direction says: "The Executive Producer is the lead producer on a production. The role can range in terms of creative control with some "EP"s owning the creative direction of a podcast (in effect taking the role of director), while others may take a more hands off approach. Executive producer may have raised the money to fund the production, but it is not a necessary responsibility of the role."
This exact role may have different requirements.