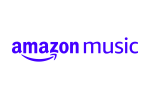 Podcast Manager, Italy
A full time position at Amazon Music, Milan MI, Italy
Posted: February 16, 2021
The role in a nutshell: Amazon Music are looking for a Podcast Manager in Italy. This person will be responsible for managing our day-to-day podcast operations in Italy and be a key member of our European team.
Core Responsibilities:
1. Programming: Build a long-term podcast content calendar for Italy. Work collaboratively with marketing and channel teams to curate podcasts in-app and in other placements across Amazon and Amazon Music. Act as a trusted editorial voice on podcasts in Italy and to the wider Amazon Music business.
2. Content Operations: Guide and assist podcasters, publishers, and hosting providers with integration into our systems. Deliver excellent customer service, troubleshoot issues, and work with the development team to improve podcaster-facing tooling.
3. Originals and Exclusives: Contribute to, and develop, a successful, diverse slate of original podcast programming in Italy. Manage and evaluate pitches from internal and external channels. Work with content operations and local teams to ensure information and assets are up to date on shared systems.
4. Strategic Partner Management: As the day-to-day point of contact in Italy, grow relationships with existing and new publishers, podcasters, hosting providers, and other major stakeholders within the podcasting supply chain. Provide white-glove support to partners both 1:1 and at scale.
5. Outreach and Brand: Act as a podcast evangelist for Amazon Music in Italy to grow local awareness both among podcast listeners and within the industry. Articulate our platform and our brand to optimise outreach, seeking opportunities to grow awareness of Amazon Music's podcast offering.
Basic qualifications: · Proficient knowledge and understanding of the Italian podcast market or audio industry, ideally with focus on editorial, curation, or marketing. · High degree of agility using content management systems, and technical or operational experience working with RSS feeds and content catalogues; tooling development experience a plus. · Demonstrated experience working in cross-cultural and international environments across time zones. · Ability to manage multiple simultaneous deadlines and workstreams to execute high-quality deliverables. · Comfort with navigating ambiguity and operating in a fast-paced, start-up environment where managers are owners wear multiple hats. · Passion for building and nurturing strong relationships with existing and new partners. · Fluency in English and Italian. Superior oral and written communication skills with an innate attention to detail.
Preferred qualifications · Podcast production experience · Additional languages are highly valued but are not required
To apply
https://www.amazon.jobs/en/jobs/1382428/podcast-manager-amazon-music
Please mention podjobs.net in your application.