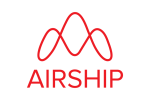 Writer - Narrative Nonfiction
A project or contract Writer position
Fully remote: working with a USA-based team at Airship.

COMPANY
Airship is the podcast production company behind "American Scandal," "American History Tellers," "Business Movers" and more, led by host and producer Lindsay Graham (no, not that Lindsey Graham).
As our slate of narrative podcasts grows, we're looking for talented writers who understand or can be taught great nonfiction audio storytelling.
POSITION
The process starts with research on a provided topic, ingesting primary and secondary sources and identifying themes, characters and plot. Then, in coordination with a supervising producer, the series and episode outlines are hammered out. After that, it's on to the writing itself, crafting evocative, character-driven prose that sticks to the facts, has forward momentum, and enthralls the listener. Finally, it's the revision process, which is both inevitable and essential.
Each contract will encompass the entire process of creating scripts for a four- to six-episode series covering a single topic. Episodes are typically 6000-7000 words. Scripts will be delivered via Google Docs, formatted to match a supplied template.
We've very eager to find writers who enjoy the work, are good at the work, and want to cultivate a mutually beneficial, long-term professional relationship.
COMPENSATION
Compensation will be negotiated based on experience and performance. As writers learn the process and require less supervision and editing, compensation will increase.
Airship values diversity and is an equal opportunity employer. We encourage and consider all qualified candidates regardless of race, color, religion, national origin, sex, age, marital status, personal appearance, sexual orientation, gender identity, family responsibilities, disability, education, political affiliation, veteran status, or genetic information.
REQUIREMENTS
We've found it's easier to teach a storyteller how to research than a researcher how to tell a story. Successful contract writers have come from playwriting, screenwriting or long-form journalism, but have also been academics or authors. Ultimately it's the writing chops that matter: anyone with a love of nonfiction and an ability to tell a good story is encouraged to apply.
Desired:
Education: undergraduate degree or equivalent expereince
Experience: 2+ years writing in any of the following fields: journalism, publishing, radio, podcasts, television, film or theater
Familiarity with Airship podcasts
To apply
To apply, please send a resume and writing sample to jobs@airship.fm. Choose a writing sample that you feel best demonstrates your ability to tell a compelling nonfiction story through narrative.
Please mention podjobs.net in your application.
More details
What does a Writer role normally entail?

The Podcast Taxonomy definition for a role like this in Writing says: "The Writer has written the story or dialogue of a podcast. The Writer is often involved in the creative arc of a production, but this is not a necessary requirement. Writers may work in fictional or non-fictional podcasts."
This exact role may have different requirements.