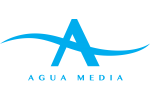 Vice President of Marketing
A full time Marketing Manager position
Fully remote: working with a USA-based team at Agua Media.

Salary range: $170,000 to $200,000 (yearly rate) - subject to experience
Agua Media is a US based podcast and entertainment network targeting a colorful new mainstream audience thirsty for original stories that reflect their collective life experience, stories and cultural influence.
This position will report directly to the COO of Agua Media.  
What you will take on:
Actively manage team of sellers, assigning and managing targets for them.
Forecast and report sales performance, including budget, dates, and probability to close
Build and maintain relationships with brands, agencies, and ad-sales partners
Develop monetization process, from prospecting and account strategies to ensuring ads are sold and inventory is optimized
Analyzing existing branding and marketing strategies and improving upon them.
Leading a capable marketing team and delegating tasks fairly.
Preparing and reviewing monthly, quarterly, and yearly budgets, and allocating resources appropriately.
Reporting to the company director or the business owner.
Conducting market research and implementing new strategies based on findings.
Monitoring industry trends and scheduling meetings to share new information with the team.
Setting daily, weekly, monthly, and yearly targets, and implementing various incentives to ensure they are achieved.
Closely monitoring competitors' successes and failures and learning from them.
Supervising marketing events and launches and using these spaces to network with industry professionals.
Assisting with the recruitment, training, and onboarding of new staff.
The Ideal Candidate Is/Has:
At least ten years of experience executing marketing & branding strategies
5+ years of industry experience in podcasting and/or radio
Knowledge and practical experience with SEO, digital marketing tools, and related software
Highly observant and analytical decision-making
A proven track record of exceptional storytelling and audience growth 
Entrepreneurial spirit and understands audience segmentation 
Strong leader and team manager who can set a vision, inspire, and successfully execute
Must be able to prioritize and handle numerous projects while keeping to deadlines
Highly collaborative and loves working with others
Excellent interpersonal skills and experience working directly with talent and talent representation, in meetings and recordings
Skilled in pitching and presenting with the ability to read the room
To apply
Please send cover letter and resume to admin@aguamedia.com
Please mention podjobs.net in your application.
More details
What does a Marketing Manager role normally entail?

The Podcast Taxonomy definition for a role like this in Administration says: "The Marketing Manager is responsibile for the promotion of a podcast's content through various awareness strategies such as social media campaigns, cultivating a web presence, managing public relations and communications strategies, and other creative techniques to acquire and retain listeners."
This exact role may have different requirements.