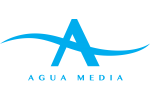 Production Assistant
A full time Production Assistant position
Fully remote: working with a USA-based team at Agua Media.

Salary range: $40,000 to $50,000 (yearly rate) - subject to experience
Agua Media is a US based podcast and entertainment network targeting a colorful new mainstream audience thirsty for original stories that reflect their collective life experience, stories and cultural influence.
This position will report directly to the Executive Producer of Agua Media.  
The ideal candidate will be: Hungry for an exciting entry-level position into the dynamic world of podcasting, entertainment, and media. This Jane/Jack-of-all-trades will be high energy, creative, innovative, organized, fun, kind and interested in growing with the company.
What you will take on:
Establish and maintain production schedule, keeping the teams on-time and in-sync with one another
Liaison with producers, marketing and ad-sales, gathering assets and deliverables in a timely manner
Miscellaneous administrative responsibilities not limited to: scheduling travel, coordinating meetings, updating calendars, taking notes, etc.
Maintain communication, messaging, and attend regular content meetings
Take initial lead on social media initiatives, outreach and newsletter
Mine for sound-on-tape, music bumps, transitions, and relevant assets to carry story-line
Function as a clearance coordinator, when necessary
Research guests/topics, and present ideas on paper in a cogent, compelling format
Help to maintain a pipeline of ever-growing talent, influencers and story ideas for future projects The Ideal Candidate Is/Has:
A cogent writer who uses concrete language to create great stories that are easily understood
An appreciation and understanding of excellence in storytelling
A penchant for detail, fact checking, good grammar syntax and spelling
Deadline conscious with an ability to think proactively and prioritize work
Able to collaborate, be willing to accept feedback and mentoring
Able to see projects through to completion
Tech savvy and proficient in project management software, G Suite, Adobe Creative Suite, Microsoft Office, and Mac OS, Word
Ability to exercise discretion and confidentiality
To apply
Please send cover letter and resume to admin@aguamedia.com
Please mention podjobs.net in your application.
More details
What does a Production Assistant role normally entail?

The Podcast Taxonomy definition for a role like this in Administration says: "The Production Assistant helps support an executive member of a podcast (often a director or producer), helping prepare them in a variety of ways including scheduling, logistics, communications, and more."
This exact role may have different requirements.