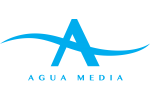 Podcast Producer
A full time Producer position
Fully remote: working with a USA-based team at Agua Media.

Salary range: $60,000 to $75,000 (yearly rate) - subject to experience
Agua Media is a U.S. based podcast and entertainment network targeting a colorful new mainstream audience thirsty for original stories that reflect their collective life experience, stories and cultural influence.
This position will report directly to the Executive Producer of Agua Media.  
What you will take on:
Oversee production of multiple podcasts
Research and write scripted podcasts and podcast series in a variety of formats
Conceptualize and pitch themes, topics, storylines in collaboration with content team
Interview sources for sound bites
Suggest elements; natural sound, music bumps, transitions and existing bites to carry story line
Liaise with the production team to keep technical standards high
Maintain communication, messaging, and attend regular content meetings
Be a great story teller and revel in it!
The Ideal Candidate Is/Has:
A minimum of 3 years' experience producing podcasts, end-to-end: Pre, Pro, Post
At least 5 years of experience as a storyteller in some capacity
A cogent writer who uses concrete language to create great stories that are easily understood
An appreciation for moving the listener through human emotions
Track record of writing long form content
Has a penchant for detail, fact checking, good grammar syntax and spelling
Deadline conscious with an ability to think proactively and prioritize work
Able to collaborate, be willing to accept feedback and mentoring
Able to see projects/stories through to completion
A positive attitude
Tech savvy and proficient in project management software, G Suite, Adobe Creative Suite, Microsoft Office, and Mac OS, Word
Ability to exercise discretion and confidentiality
To apply
Please send resume and cover letter to admin@aguamedia.com
Please mention podjobs.net in your application.
More details
What does a Producer role normally entail?

The Podcast Taxonomy definition for a role like this in Creative Direction says: "The Producer coordinates and executes the production of the podcast. Thier duties can include helping craft the creative direction of a project, budgeting, research, scheduling, and overseeing editing and final production."
This exact role may have different requirements.