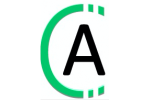 Senior Business Development Executive (UK)
A full time position
Fully remote: working with a UK-based team at AdvertiseCast.

Position: Full-Time Salaried (40-hour work weeks M-F) Location: Fully Remote – Based in the UK, working with a US-based team Compensation: Executive Salary + Performance Based
Who We Are AdvertiseCast, a division of Liberated Syndication (Stock Symbol: LSYN) provides advertising solutions to podcast publishers and audio advertisers. AdvertiseCast works with hundreds of brands to facilitate campaigns on the 2,300+ podcasts in the AdvertiseCast marketplace and is one of the fastest-growing podcast advertising platforms in the industry. AdvertiseCast is seeking a UK-based sales and business development executive to spearhead expansion in Europe.
In this role, you will report directly to the c-suite while being responsible for:
Identifying new business opportunities with potential brands and agencies.
Qualifying, nurturing, and closing sales from warm prospects.
Building and maintaining relationships with agencies and brands as their main point of contact with AdvertiseCast.
Creating and presenting proposals, generating insertion orders, and managing ad buys from within our platform.
Educating potential customers and partners about the podcast advertising marketplace to generate interest.
Build rapport with clients, provide excellent timely customer service, grow the accounts, and gain additional business from referrals.
Building relationships with podcast publishers to drive representation agreements.
Setting the foundation for future expansion in the UK/Europe region.
Skills & Abilities
Strong verbal and written communication skills.
Prior sales experience - minimum 5+ years.
A strong rolodex with established relationships with media agency planners/buyers and direct brands.
Experience working with ad agencies.
Excellent negotiation skills.
Strong networking skills.
Excellent customer service ethos.
Motivated by hitting sales targets.
A general passion for on-demand audio/podcasts.
Education & Experience
University degree in related field preferred with 3-5 years media sales experience (5+ years general sales experience).
Experience in building and managing a high-performance sales team.
To apply
To be considered for employment in this role, please email your resume and a cover letter to hiring@advertisecast.com. Should you have the qualifications and experience that we are looking for, you will be contacted to schedule a meeting with AdvertiseCast staff. For any questions, please email hello@advertisecast.com and we will respond accordingly.
Please mention podjobs.net in your application.