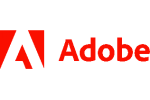 Senior Software Engineer
A full time position at Adobe, New York NY, USA
The Opportunity
The Audio Products Team as part of Adobe's Digital Video and Audio org (DVA) is looking for a Senior Software Engineer with passion for creating great product experiences. Your work will directly impact all kinds of creatives working with audio in a distributed way on the web. Be part of a tightly knit team in New York developing cutting edge innovations in the world of audio and help define the future of this medium as it takes over the world.
What You'll Do
Work closely with the engineering team headquartered in New York City
Collaborate with product management and design to shape the future of our products
Invent, design, and implement brand new, modern audio workflows on the web
Work in multiple languages, building applications and associated infrastructure for the next generation of audio products at Adobe
Join a team that has years of experience in an Extreme Programming-style environment
What You Need to Succeed
Bachelor's Degree in Computer Science or equivalent practical experience
5+ years of relevant industry experience
Comfortable programming in multiple languages and paradigms. Our work touches applications built in JavaScript and Ruby to name a few
Comfortable Pair Programming
Thorough understanding of Test-Driven Development and Test-Driven Design
Please mention podjobs.net in your application.