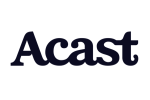 Sales Planner
A full time Sales Representative position
Fully remote: working with a Australia-based team at Acast.

About the role
Do you love podcasts? You're not alone. The listenership in Australia is growing rapidly every single day. New shows are launched weekly and there are still so many more stories out there that deserve to be heard.
As Sales Planner, you will be an integral part in the future growth of podcasting and Acast's presence in the Australia region. Day-to-day, you will support our sales team and will play a crucial role in the delivery of great podcast campaigns for our advertisers and media agencies.
This role is versatile and requires good communication skills, organization and relationship management both externally and internally. You can apply if you have a passion about brand storytelling & advertising .You will be based in our Sydney office.
What will you do?
Create sales plans & proposals, responding to briefs and manage multiple campaigns simultaneously
Key point of contact for our podcasters, both pre and during the campaign, and our advertisers/media agencies
Working closely with content team to understand commercial opportunities
Identify target brands & clients and manage sales pipeline
Project lead audio production with third party production company
Ensure revenue figures are correct
Who you are? You have fabulous social skills and you view yourself as a highly productive, enthusiastic doer looking to deliver results in a timely and precise manner. You're organized and like to spin multiple plates simultaneously and have strong Keynote, Word and Excel skills.
We believe that in order to succeed in this role you should have an energetic positive attitude with an eagerness to learn and grow. You're motivated by working at a hugely exciting startup where you can exhibit your entrepreneurial spirit whilst working at a purposeful tech company. We value grit, self-starters and problem solvers. You are curious, analytical, organized and can produce high-quality work. Last, but not least, we think you believe in achieving your personal and company goals by working collaboratively which will achieve greater things than by working alone. At Acast we provide a great place to learn and develop in a hugely innovative workplace. A genuine interest in podcasting and digital audio content goes a long way.
Acast is the world's largest independent podcast company. Founded in 2014, the company has pioneered the open podcast ecosystem ever since – making podcasts available on any listening platform. Acast provides a marketplace, helping podcasters find the right audience to monetize their content. When our podcasters make money, we make money.
Today, Acast hosts nearly 88,000 podcasts, with more than 400 million listens every month. The company operates worldwide and is headquartered in Stockholm, Sweden.
Please mention podjobs.net in your application.
More details
What does a Sales Representative role normally entail?

The Podcast Taxonomy definition for a role like this in Administration says: "The Sales Representative is responsible for monetization of podcast content through managing and selling advertising inventory."
This exact role may have different requirements.