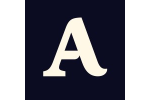 Programmatic Sales Manager
A full time Sales Manager position
Fully remote: working with a USA-based team at Acast.

Acast was founded in 2014 and is the world's largest independent podcast company. A pioneer in the open podcast ecosystem, Acast's powerful podcast monetization marketplace delivers for creators and advertisers alike. Advertisers can efficiently target an engaged audience of listeners through dynamic ad insertion, while podcasters are given access to a range of monetization opportunities — including paid subscriptions through Acast+ — and the necessary tools to expand their listener base. If you listen to a podcast hosted with Acast and hear an ad, it's Acast delivering that audio behind the scenes— and sharing revenue with the podcaster.
The company has a global footprint across 12 countries and, during 2021, had 3.75 billion listens on Acast-connected podcasts. Today, Acast hosts 40,000 shows. Acast's headquarters are located in Stockholm,
Sweden and the Company has nine local subsidiaries in the UK, US, Australia, Norway, France, Germany, Ireland, Mexico and Canada.
Acast is hiring for a Programmatic Sales Manager, East. This is a great opportunity to join the fast growing programmatic team within one of the most recognizable brands in podcasting! We are looking for an Automation Lead to oversee the East Coast markets with additional coverage across the Americas region.
We are looking for someone who is passionate about podcasts and knows how to negotiate the value of programmatic ad solutions.
The ideal candidate will demonstrate a consistent record of driving revenue and building relationships across Agency Trade Desks, Brands and Agency Partners. This role will be based in our NYC office and will report to the Head of Automated, Americas.
What you'll do:
Own the programmatic revenue target for your book of business and deploy a sales strategy to deliver and exceed this.
Grow programmatic advertising revenues by creating, maintaining, and sustaining relationships with clients, agencies, their trading desks, independent trading desks, DSPs and in-house trading teams directly.
Work collaboratively with sales, account management and AdOps to support our partner needs
Articulate and differentiate Acast's programmatic offering in the marketplace.
Demonstrate a highly consultative approach designed to educate and inspire internal and external partners to use Acast's programmatic advertising solutions.
Identify strategic partnership opportunities and drive programmatic business development.
Articulate, quantify, and prioritize market feedback and clients needs to help inform the automation innovation strategy and product roadmap.
Who you are:
You have a consultative sales approach and a collaborative and transparent work style
You have a deep understanding of the digital media ecosystem and trends around programmatic.
You hold strong relationships across the digital and programmatic community.
A solid working knowledge of programmatic measurement tools, ad verification partners, 3rd party data providers & technologies.
Great organizational and follow up skills and ability to prioritize and work effectively with deadlines.
An entrepreneurial spirit, you are driven, creative, energetic and passionate.
You strategically use data and insights to inform client investment strategy.
Managing activity using salesforce and excel is a plus
Please mention podjobs.net in your application.
More details
What does a Sales Manager role normally entail?

The Podcast Taxonomy definition for a role like this in Administration says: "The Sales Manager is responsible for all aspects of podcast monetization such as overseeing Sales Representatives, managing advertising inventory, and devising monetization strategies through channels such as affiliate partnerships, merchandise, live events, and other revenue strategies."
This exact role may have different requirements.