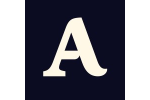 Account Director
A full time Sales Representative position
Fully remote: working with a USA-based team at Acast.

Acast was founded in 2014 and is the world's largest independent podcast company. A pioneer in the open podcast ecosystem, Acast's powerful podcast monetization marketplace delivers for creators and advertisers alike. Advertisers can efficiently target an engaged audience of listeners through dynamic ad insertion, while podcasters are given access to a range of monetization opportunities — including paid subscriptions through Acast+ — and the necessary tools to expand their listener base. If you listen to a podcast hosted with Acast and hear an ad, it's Acast delivering that audio behind the scenes— and sharing revenue with the podcaster.
The company has a global footprint across 12 countries and, during 2021, had 3.75 billion listens on Acast-connected podcasts. Today, Acast hosts 40,000 shows. Acast's headquarters are located in Stockholm,
Sweden and the Company has nine local subsidiaries in the UK, US, Australia, Norway, France, Germany, Ireland, Mexico and Canada.
About the role We are looking for a highly experienced Account Director (Sales Director) to join our dynamic and innovative Los Angeles sales team as a quota bearing seller. We are looking for a confident & driven individual to help manage a portfolio of key media agencies and brand relationships. This role is ideal for a proven salesperson, ideally with an established track record of success selling audio, who has a deep passion for podcasts, has experience in a fast-moving media environment, and displays confidence in presenting and building relationships. This is an amazing opportunity to join a pioneering company, in one of the fastest growing mediums.
What you'll do
Drive revenue growth across your assigned agency and brand direct portfolio of business.
Evangelize, educate and sell the Acast Marketplace -- Ads, Sponsorships and Branded Content-- through both direct IO and automated channels.
Work collaboratively with all facets of the business -- content, marketing, finance.
Collaborate with counterparts in other regions across the Acast global footprint.
Who you are
Highly experienced with a proven track record of success selling to agency holding groups and brands directly.
Ideally selling audio/podcasts right now or experienced in fast-moving media environment
Well versed in the programmatic advertising landscape and relationships at Agency Trading Desks.
Strong relationship and interpersonal skills
Team player who thrives in a fast-paced and dynamic environment
Passionate about Podcasts!
Acast is committed to creating a diverse environment and is proud to be an equal opportunity employer. All qualified applicants will receive consideration for employment regardless of race, gender, sexual orientation, religion, ethnicity, national origin or any of the other wonderful characteristics that make us different.
Culture is our number one priority as a business. We believe people come first, and we work every day to enable autonomy, continuous improvement and bring out the best in people. We're global and have remote teams, so it's even more important that we strive for an open, inclusive and caring environment where everyone feels visible and welcome. We consider ourselves a modern organization driven by strong values to create the best, most fulfilling and nurturing culture.
We very much look forward to finding the next great person to join our cause!
This job has expired
We're sorry, but this job post has now expired, and you cannot apply for it any longer.
Go to our front page to see current jobs.
More details
What does a Sales Representative role normally entail?

The Podcast Taxonomy definition for a role like this in Administration says: "The Sales Representative is responsible for monetization of podcast content through managing and selling advertising inventory."
This exact role may have different requirements.