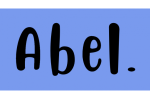 Audio Producer - UK
A part time position
Fully remote: working with a Netherlands-based team at Abel Entertainment.

Audio producer - kids content
The audio producer coordinates and executes the production of audio shows. Their duties may include helping to set the creative direction of a show, budgeting, researching, planning, and overseeing the editing and final production. We are looking for a highly proactive, dynamic and creative Audio Producer who is passionate and knowledgeable about children's programming. Someone who knows their stuff, from subgenres in the children's domain (adventure, animal stories, humour, fantasy, bedtime and meditation stories) to scouting new creative (writing, voice and audio) talent.
The producer is responsible for the search for new stories, together with the (small, remote) team.
The producer is responsible for delivering great audio manuscripts with the help of our writing and editing talent
The producer is responsible for scouting, selecting and managing voice actors
The producer is responsible for scouting, selecting and managing sound engineers and sound designers
ABOUT Abel is a premium audio studio known for character-driven, binge-worthy stories for children, to provide moments of joy and entertainment. Our shows are carefully developed and curated for children (ages 3-12). Our mission is to provide creative, diverse and inclusive audio stories that reduce screen time and activate children's imagination. Check out some of our shows: www.abel.as.
HOW YOU WILL SPEND YOUR TIME Creative development: come up with ideas for new fiction series Research and find the best, most knowledgeable and interesting subjects and authors for our audio stories. Producing a range of high-quality children's audio shows, at high speed and volume Bringing creativity to the development of new audio formats and pilots Drive the growth and success of our audio shows, in partnership with the marketing team.
WHAT YOU NEED TO SUCCEED
Skills are important, experience is helpful, and the attitude to learn quickly is everything.
Passionate about fiction for children and storytelling
Background in podcast/audio production / streaming platform / and/or at a publishing house
Experience producing, recording and editing podcasts, using SFX and music libraries
Ability to self-edit with technical knowledge of editing software such as Soundtrap, Adobe Audition and Premiere
A creative thinker and problem solver
Comfortable working with creative talent
Strong research and scriptwriting skills
Ability to interpret and translate editorial feedback and pass this on to a wider team
Excellent time management and ability to meet deadlines
Understanding of diverse audiences and inclusiveness, including viewpoints and stories that are traditionally underrepresented
This role will work with talent from the UK, but will also require remote production. Speaking another language (German, Spanish, Portuguese, French) is a plus. Abel is a fast-growing studio focused on innovative audio for kids. As part of a small team, you will be involved in many aspects of what we deliver to our clients. This is a great opportunity for you to work in a rapidly changing industry and develop a network, new skills and have fun! This will be a part-time position. 2 days per week (WFH).
To apply
Please send your CV and cover letter to info@abel.as. We look forward to hearing from you!
Please mention podjobs.net in your application.