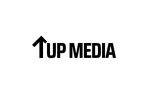 Content & Audio Experience (Full-Time)
A full time Remote Recording Engineer position
Fully remote: working with a Singapore-based team at 1 Up Media.

Salary: $3,000 (yearly rate) plus Bonuses & Variable Salary
Who are we? We're 1 Up Media, and we're proud to be a podcast production house based in Singapore. Our top running podcast is "Heinous - An Asian True Crime Podcast", and we work with predominantly MNCs.
Our culture? We are 99% remote - the 1% is when we meet up once a quarter for dinner. We're highly collaborative and yet individualistic - you will find the majority of your time is spent really producing your best work. We're flexible, but available…seriously (You ask your teammate during the interview).
What is your new role? We're launching romance - where we invite our listeners into the private complex stories about love from real people. We will share how they met their spouse, partners, passions, pets and peculiarities. What you will do immediately: You will execute audio engineering required through SFX, and BGM that would improve listen-through rates of the show.
What do we expect of you? Firstly, to be a lover…like seriously, you must love "Romance". You should be friends with your emotions - loving the ups and downs of what makes us human. Secondly, to appreciate podcasting - and truly enjoy listening to podcasts. Thirdly, enjoy creating podcasts - you must love how audio engineering comes hand in hand with story-telling! Fourthly, you should enjoy working remotely, and have your own set up.
What can you expect of us? We promise an environment for creatives to explode, and the freedom to own your learning. But it also means you get a ton of ownership and responsibility from the start, which may seem daunting. What we promise is the leeway for you to grow into performance. We also guarantee you a structured pay increment so you can focus solely on learning and performance.
What next? You'll have 2 - 3 rounds - (1) Resume + Sample Work screening. For samples, send us anything that you believe is your best audio work → (2) Interview with founder on culture/ story-telling/ podcasts & topical interests → (3) Interview with teammate on culture/ technical capabilities.
To apply
Interview is on a rolling basis, send your application and be sure to share why you want to join + resume + sample work links to hiring@1upmediapodcast.com
Please mention podjobs.net in your application.
More details
What does a Remote Recording Engineer role normally entail?

The Podcast Taxonomy definition for a role like this in Audio Production says: "The Remote Recording Engineer ensures the proper recording of conversations taking place in multiple locations across a phone line or internet connection. The Remote Recording Engineer evaluates the different recording set ups and attempts to reconcile them into a cohesive sound, while also monitoring the recording process to capture the best possible audio."
This exact role may have different requirements.